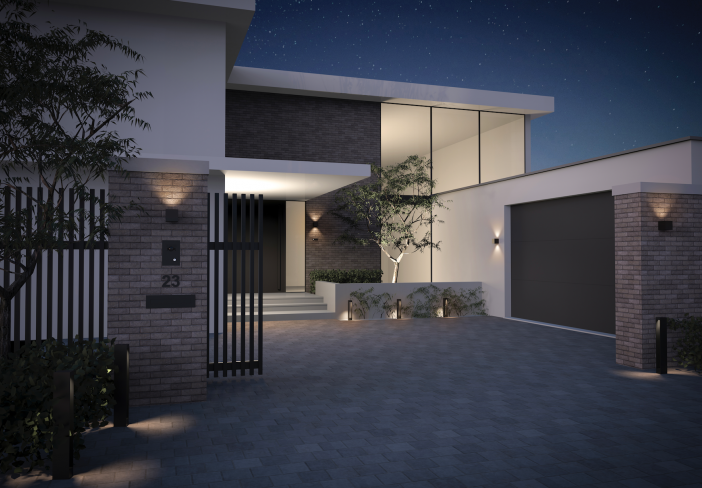 Entrada accessory range: everything for a uniform driveway
Is your new or renovated house (almost) finished? Then you're probably already thinking about how you can dress your garden and driveway in the same appropriate 'look & feel'.  Because say it yourself: ideally everything fits together nicely, right?
Besides their range of designer parcel mailboxes, eSafe is also launching a new range of driveway accessories under the name 'Entrada'.
So - in addition to your parcel mailbox - the garden and wall lighting, doorbell and house number fit perfectly in the same style on and around the driveway.  Also for those looking for a surface-mounted mailbox or a letterbox flap or built-in door, the new Entrada range offers what you are looking for. All Entrada accessories are available in the black RAL 9005 MAT TXT color.