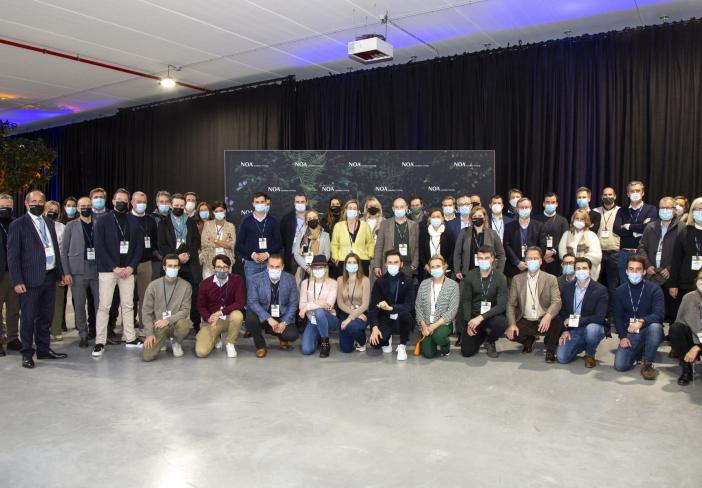 eSafe becomes a proud partner of NOA outdoor living
Strong brands, unique total experience
Instead of individual products, the carefully styled total picture is what matters ever more in outdoor living. And with that in mind eSafe will be joining forces with 21 other high-end outdoor brands under the name NOA outdoor living in 2022. The aim is to put comfortable, high-end outdoor living on the map prominently and internationally as part of a unique total outdoor experience. 
Brand-new experience centre as international base
From 2022, you'll be able to marvel at eSafe products at a unique experience centre, set up in 'scenes' that will enable you to discover much more than just the sum of the various brands brought together. As a result, NOA outdoor living will be the place to be to experience high-end designer outdoor living like nowhere else. 
Outdoor living trend shows no signs of slowing down
The timing could not be more perfect. After a huge peak in interest in outdoor living at the start of the coronavirus crisis, investing in your own garden remains 'hot' to this day. NOA is making the most of this trend by taking both professional and individual customers on a journey through refined and carefully styled total impressions of the widest range of gardens, in which patio covers, outdoor kitchens, swimming pools, wellness facilities, lighting, furniture and accessories complement one another in never-before-seen outdoor living spaces. 
These are the 22 partners that are putting their weight behind the launch of NOA outdoor living : Alpha Wellness Sensations, Amani Spaces, Axor, Bega, Bord de mer, Carpentier, Coco Wolf, Corradi, eSafe, Extremis, Limited Edition, Duofuse, Royal Botania, Kreon, Petac, Caerus Vision, Ofyr, Renson, Schellevis, Sioen, Vandemoortel and Van den Berk